this just in, my brain has a new obsession...
oh hi there, ROLLER SKATES.
(could it be, could i become roller girl?)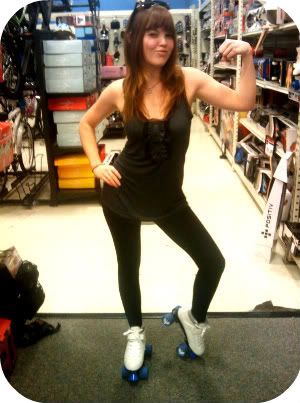 :] i tried this beautiful pair on about a week ago, the first time my tootsies have been in roller skates in probably ten years & i fell in love. striking white skates with bright blue wheels! eeee!! i cant stop thinking about how desperately my feet are craving those damn skates. i'm having flashbacks to the skating parties of my youth & i'm becoming filled with the fondest, happiest feelings.
smooth terrain for me to travel atop eight wheels is in my future.... this i know for certain.