instead of hunting for beautiful eggs (like 78% of my customers thought i was doing) yesterday i was doing some serious yard work & gardening with my awesome parents. say hello to the beautiful front lawn...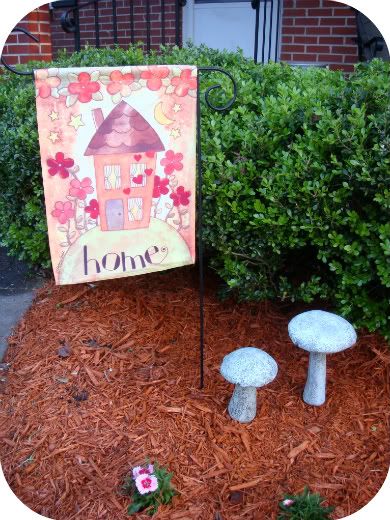 almost can't stand how adorable it is!

the old sod, which was dead & overrun with crazy weeds had to be dug up, bagged up & tossed aside. big props to pops & BG for tackling this massive job!!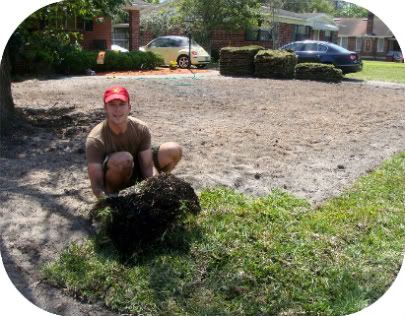 then the dirt was leveled out with rakes, which i might add i was kind of awesome at... :) & they our new beautiful grassy sod was placed!


look at all our pretty new grass!!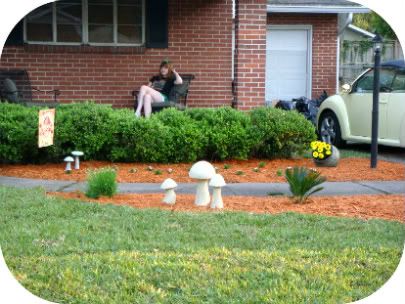 & my shrooms! they look sooo cute out there, they have been sitting in the garage for months & months since i got an awesome deal on them- & i am so happy i got them, cause they look perfect! (yes i am admiring them from the porch!)


bird feeder, so wizard of oz~ish. love it.



sunburst flowers in my welcome pot, i could not wait to plant these, & how about i found out this morning they close at night & peek back out with sunny skies.
the path! what a transition!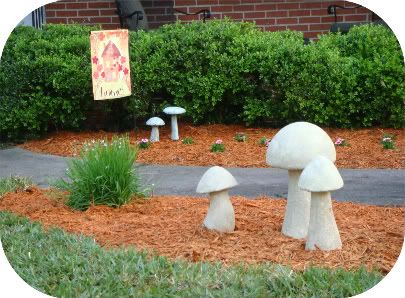 i still cant believe the transformation that took place(neither can our neighbors!) i almost wish i had more gnarly pictures of the hideous dead grass & weeds we rocked for so long, but trust - it was not pleasurable to look at.

but nowwwwwwwww, we have a beautiful front lawn that is so welcoming! & we arent even through with it.... i am so exhausted but it was so worth it! yayyy for spring!