take a moment & create the Rocky Votolato station on Pandora. your ears will thank you later... its absolutely perfect. its a good thing i watered my plants & flowers today before it rained for two hours straight. brilliant !

friday is creeping in a mere 28 minutes. i could not be more enthralled by this! how is it possible that after coming off a three day weekend i feel i deserve a four day one? that may or may not have something to do with the blandness of my job. i'm just not stimulated, & how is it possible that anyone would or could settle for some job or career that doesn't challenge, inspire, or invigorate anyone? consider this my admittance that i want more.

hey genie, can i just have a little boutique filled with beautiful quirky things. the walls will be covered in art, all local originals with some of my own. fun vintage pieces dawning shelves. adorable dresses in lovely prints. interesting things with a story. & a small music corner with heavily rotated incredible artists up for sale. & yes, i think fresh, moist delicious cupcakes are in order.

please & thank you.

i wonder how many individuals separately find 11:11 strike the clock & make little wishes to themselves.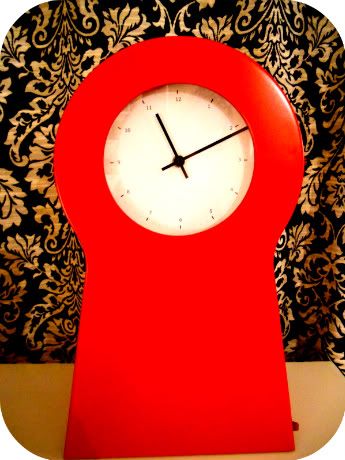 i perpetually see 11:11 & it brings a smile to my face, always leaving me making silent deep down wishes. silly perhaps, but no sillier than superstitions or even religious practices. maybe its the universe communicating pleasantries twice a day simply to spread love & imaginative thoughts.


weekend agenda:
my friend colin of Dark Horse Saloon is playing w/ Free Energy, Drink Up Buttercup & Jukebox the Ghost. Radical!
work on a painting.
bike rides on bluella.
& walks with little button.

ok so, im shitty at planning. i just plan to breathe in happiness.