just feel like drowning myself into a delicious bowl of popcorn. i confess, i am guilty of consuming one bag of butter popcorn a week, at a minimum. & with popcorn there is movies, ohhh sweet movies.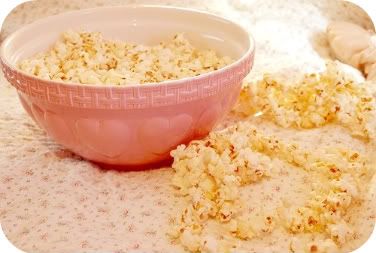 i love how watching a movie can make you feel good all over. you get to escape reality & fall into a separate realm. here's a few that i can always watch over & over again & smile~
the sandlot.
my girl.
now & then.
almost famous.
napoleon dynamite.
a league of their own.
ferris buellers day off.
the litte mermaid.
super troopers.
forrest gump.
dirty dancing.
love & basketball.
grandmas boy.
question, is it possible to look at this & not grin from ear to ear?