so while i was perusing the internet this evening i came across a beautiful girl seriously doing natural redheads solid. she is gorgeous! i bring you... Cinta Dicker ~ Brazilian super hottie.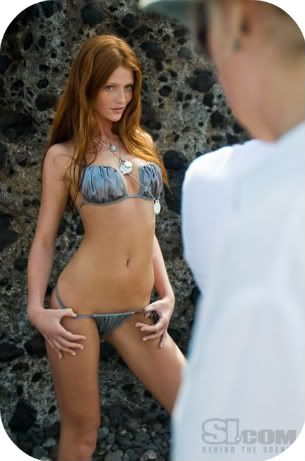 i don't know what it is about redheads, i guess being part of the bleak minority that is natural redheads, i am just drawn to them. i can honestly say, generally every time i cross paths with a natural redhead, we always meet eyes and smile. i love that. I truly believe its an unwritten law in redhead code.... you appreciate each others style & feel the need to acknowledge it, "oh hi, fellow redhead!" even silently...partly because we are so rare. i secretly hated my red hair as a little girl, & now truly completely & utterly love it...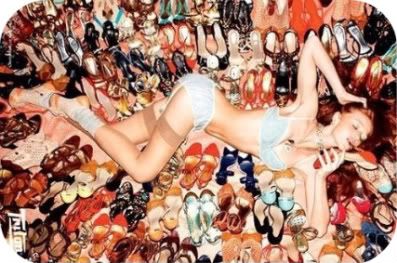 i would also be completely in love with myself if all of those gorgeous high heels were in my room. i would definitely be all about rolling about on them in undies. just sayin.