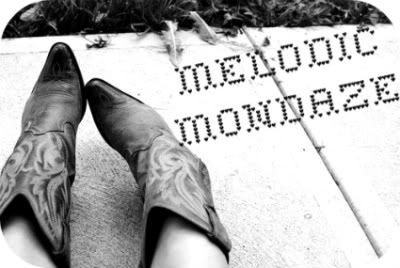 i'm a self proclaimed lover of many genres of music. I'm all about brilliantly diverse playlists & love to hear the randomness streaming out my iPod when its busy shufflin'. Though typically i don't listen to much country music, every once in a blue moon a certain country twang will have me hooked. Webular browsing through recent new releases led me to Justin Townes Earle... i could listen to his country all day. i just love this description of him :
"Justin Townes Earle is an anomaly. He's tall as the day is long, all angles and elbows and a hard stare, both welcoming and deadly serious."
He's been serenading me for almost an hour straight. His third album Harlem River Blues came out earlier this month & there's this amazing simplicity to it - its so raw. His sound is so refreshing, its not muddled down with over production, its noteworthy. Completely. He is so real, he's left me literally hanging on every lyric. My heart goes out to him, a week ago he decided to postpone his US & UK tour to check into rehab. Hope for the best, this dude is seriously talented & it always makes me smile to hear greatness come out of someone from my generation ~ what up 80's born baby!