have you ever been caught in the rain & felt overwhelmed with love??
lately i have been a little obsessed with office supplies & pondering office decor for my new working digs. i have a few ideas but am still scouring the internet for designs & inspiration! fun!!
i know i want to have a cluster of some of my little paintings...
recently after a few jack & cokes i was feeling a bit creative & made this :)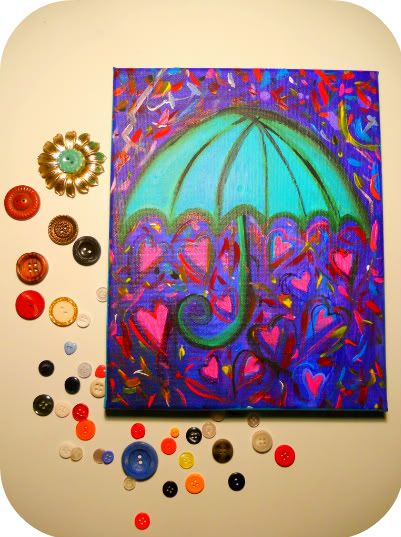 the umbrella is the color of my office walls ♥