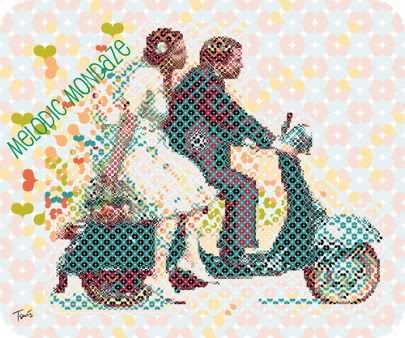 if i were lucky enough to have a stunning vespa scooter parked outside my place, or even lucky enough to have a gentleman friend to wrap my arms around whilst cruising around lovely streets.... i know precisely what band would be the soundtrack to the ride...
The New Fidelity
hail from Long Beach, (what up Sublime!) CALI-FORN-I-A. They have this killer swingin' sixties vibe that i absolutely cannot get enough of! Their sound is full of two, three & four part harmonies & is so catchy you'll be bobbing your head & humming along contagiously.
love, love, love!! Well, i for one had a fine day at work & am so excited to be curing a slight case of the Mondays with a free sneak preview of The Rite starring Antony Hopkins tonight. Nothing like a little scream sesh to start the work week.
xoxoxo