recently i added a new item to my list of things i've experienced....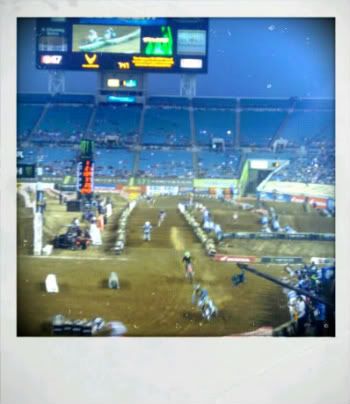 watchin fellas ride through mounds of filth on heavy duty dirt bikes while i sat happily drinking double vodka tonics in red cowboy boots. hello fun!!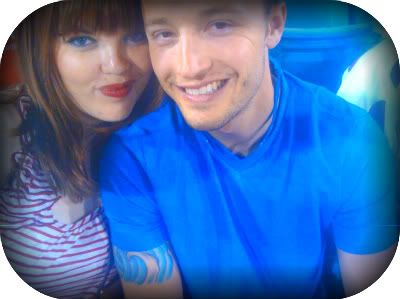 Initially i thought this event would be rated high on the redneck spectrum, though i'm not sure why. For this reason alone i decided high waisted denim shorts & cowboy boots would be completely reasonable & adorable. Admittedly, i was wrong... granted, it was an adorable combo (if i do say so myself) but, there just wasn't that air of budweiser, dixie outfitters & body odor like i had imagined. humph. The mista was quite giddy about going, being that he used to ride himself & when his old dirt ridin' buddy contacted him saying he had all access industry passes for the two of us, he swooned. actually, we both did!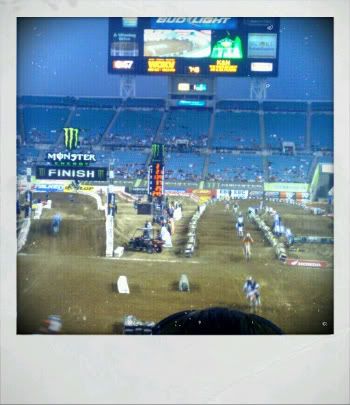 i was pleasantly surprised to see the crowd favorite was a Florida boy named Bubba Stewart. The name alone breeds greatness... i was even more surprised to see he was African American. That thrilled me because it was unexpected, i love it, breakin stereotypes!! So, now that i have supercross fan under my belt, i can completely say that i would attend another event - i even got to watch this dude fly off his bike, while his bike continued onward to crash through a wall & into onlookers. intense stuff... i dig.