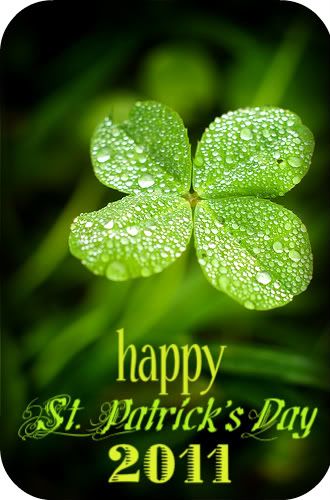 Okay, so technically i'm not exactly Irish. In fact i'm half Scottish & half American, but i do have an Irish name & red hair, & an affinity for green... & these qualities typically lead to free drinks on glorious St. Patrick's Day. So, each year on the seventeenth of March i morph into Irish Erin.

Irish Erin shows no favoritism towards alcoholic beverages, she listens to an abnormally high amount of Flogging Molly & Dropkick Murphys, attempts to Irish jig, kisses strange men dressed as leprechauns, sometimes wears fake tattoos & has pretended to be a lesbian (only for giggles, naturally).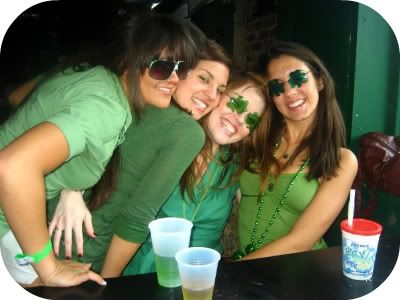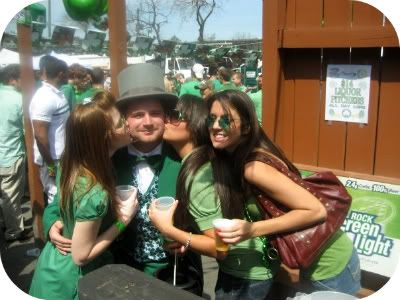 circa 2008
Despite hearing many endless jokes surrounding Erin Go Braugh (predominantly Erin Go BraLESS) it's one of my absolute favorite holidays. This year I had a lovely mista to kiss who is actually of Irish descent & am already anticipating next year's antics... when it falls on a Friday.
Til then i'll stay searching for my own little pot o gold beneath the rainbow.