Yesterday, while wandering the brick streets of St. Augustine, we stumbled upon the absolute cutest V-dub bus:
& ate less than fantastic fried seafood at a seafood festival, listened to live Celtic music- that was missing some intense river dance moves, cruised with the top down to take in the lovely sunny weather & i also got to watch my daring boyfriend (attempt to) tame a wild mechanical bull. i must also mention that i became acquainted with Tosh.0 - apparently, i've been hiding under a less than awesome rock for many years unaware of his hilarious-sexuality-in-question self.
Over the weekend i spent some quality time indulging in some serious retail therapy & fell in love with acrylic bracelets, high-waist shorts, clearance dresses, owl earrings, & an adorable swim suit i just couldn't resist.

T-minus eleven days til we set sail ♥
On top of being daring, my incredibly sweet Mista surprised me by picking up these gorgeous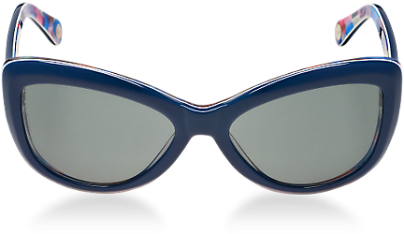 D&G sunnys for yours truly. I spied them a few weeks ago on a shopping adventure in St. Auggie & thought they might
just be perfect
for our upcoming adventure to the Western Caribbean. He snagged them, hid them beneath my pillow & i found them twelve hours later with a giant smile on my face. SO sweet ♥
Right now, i'm tuned into The Bachelor - & i'm watching him completely break a girl's heart into pieces (or so it seems). Reality television is so absurd ~ throwing a bunch of women together in a house to presumably
all
fall in love with one man, encouraging them to battle with one another along the way & undoubtedly develop new insecurities about themselves all for the hope that they will be the one all dressed up getting proposed to, not dumped. I think it's ridiculous, does that make me a cynic?