Very early this morning I was awoken by my giddy Scottish mother to watch Prince William marry Kate Middleton. I've been excited about it all week, & the ceremony was absolutely beautiful, & i loved every moment of it ♥


I grew up adoring Princess Diana, a woman, my mom has admired for as long I can recall. I remember watching her marry Prince Charles when I was just a little girl (my mom taped it on VHS) & dreaming that one day I could grow up & become a Princess, just like lovely Diana. I also remember arriving home via bicycle from a slumber party in the sixth grade only to find my mom thoroughly distraught with tears streaming down her face, telling me that Princess Di had been killed in a terrible accident. I wept with her, and instantly felt so much sadness for her beautiful sons William, & Harry (who i have always especially liked... super hottie ginger!) Princess Diana was so inspiring as a humanitarian, with undeniable spirit & compassion for others. To me, she embodied beauty within & without completely.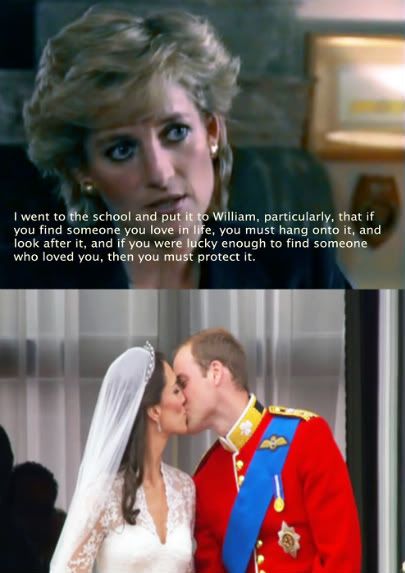 Through out the years, i've always been interested in her two sons, watching them grow into men & fall in love. It was so exciting for me to watch the wedding this morning...Prince William & Kate seemed to be gushing in love, & the new Princess of Cambridge was absolutely stunning with her Sarah Burton designed Alexander McQueen dress. I loved her attire... the lace on her dress was so romantic and elegant, tied in with her delicate veil blowing in the wind, it was just perfect. Hello poster image of beautifully flawless princess: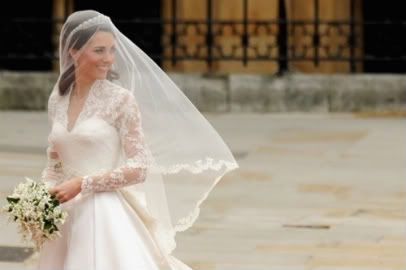 I loved the whole service, I loved watching history unfold before my eyes with my mom gushing over it all on BBC America... she really was so cute pointing out all the extended family & notables. It was wonderful, everything about it. And the kiss, ohhhh the kiss, it was completely fairytale adorable on the balcony, & amazing that Princess Kate asked for a second one for all the excited on lookers.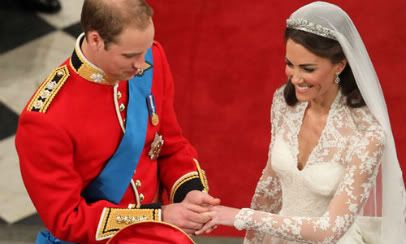 to love, honor & keep ♥



This is me completely being a girl & gushing over the royals, & beautiful weddings (trees inside Westminster Abbey!) fairytale endings, and also admiring Prince Harry... mustn't forget that ♥