Saturday i spent my day wandering the streets of Riverside with my mista somewhat aimlessly. We cruised with top down in squeaky clean Daisy, took in the beauty beneath shaded trees as we roamed sidewalks, filled our bellies & admired the views at the Arts Market.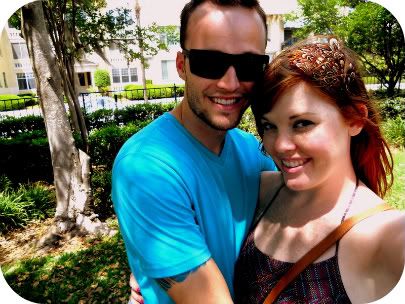 I spied this old Chrysler while we were walking & had to capture it. Absolutely dope.
I had hopes of finding a charming place to keep my belongings, my darling weenie & myself with no such luck. I did however have a glorious time talking to artists at the market while finding lovely treasures.
the mista & i swooned over The Squashed Bottle booth.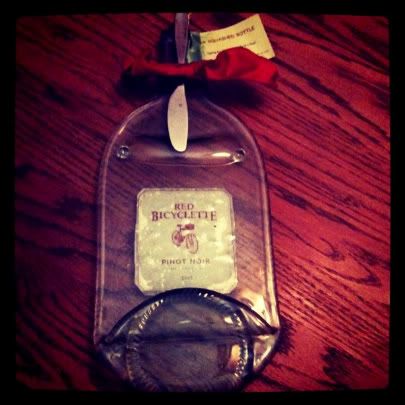 He gave me a Red Bicyclette squashed wine bottle cheese board... because i love old bicycles... wine... & obsessively, cheese. SO CUTE! I kind of already had a crush on a similar bottle (
see
:) I bought him a 3 yuengling bottle tier wind chime, since it's his favorite & his lonely lanai is dying to make music. The couple that create everything (through recycling!) were so sweet & I think it's amazing how they turn empty bottles into pieces of art locally.
While i was chatting up Victor, a local talented painter wayyyy out of my price range my sweetest met a Vietnamese wood whittler who hand carved an ornate owl box... he surprised me with it, and i'm in love...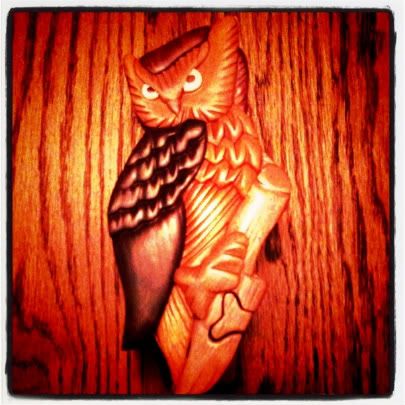 i'm blogging intermission style during an intense flyers playoff game... my new favorite team & sport of the moment ♥