Last week, a darling little girl my two sweet friends created turned one years old ♥ Amber, little Irie girl's mother planned a wonderful party for her. Their house was delightfully dressed in colors with different DIY patterns everywhere along with a craft station, sweet shoppe & owls galore. Look WHOOOOS one was the theme & it was absolutely adorable.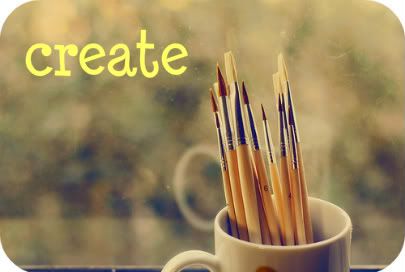 Irie has the sweetest room with a painted tree mural complete with handmade silk flowers via one creative momma & vintage touches throughout. I wish i had photos of it to share its uber cuteness, but alas i do not. Sticking with themes, i decided to paint the little owl her own little owl for her bedroom. I drew inspiration from a Japanese vintage owl figurine...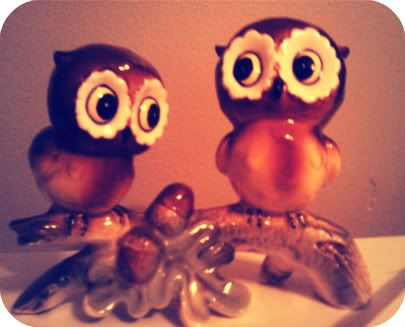 & painted one onto a tree just for her. I was going for a pointillism sky channeling Van Gogh, but alas was a little disappointed in the finish. i mean i guess i'm no vincent geez :) but i still was pleased with it. i added a little saying "Little owl HOOTS, you're loved Irie Blue" because seriously, that little doll is swimming in love. Here is the 12 x 12 finished painting...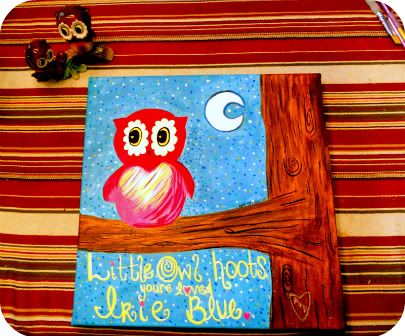 I still can't fathom the idea of having children, but if i ever do, i would be over the moon if my little one was as darling as Irie Blue.