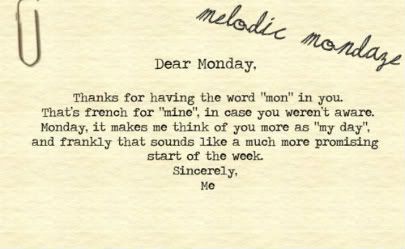 Last week one of my favorite bands, Death Cab for Cutie released their latest album.
Codes & Keys
is unmistakeably Death Cab, but has evolved interestingly enough with new instrumental styles & lyrical paths. "Monday Morning" is my current favorite off Codes & Keys, it's a sugary sweet love song, versus their typical style of love songs that are lingering with melancholy. Perhaps this is due to the new wedding ring on the finger of musical genius Ben Gibbard. Whats better? ... it's about a girl who happens to be in love with vintage.
Codes & Keys
marks Death Cab's seventh full length... & though i'm still desperately partial to
The Photo Album
(2001), i've got a feeling this one is going to grow on me heavily. It has a lot of melodic bits, piano swings, gleaming guitar hooks & a more optimistic outlook musically & lyrically, which is obvious in "Stay Young, Go Dancing." The whole album flows beautifully.
if you haven't seen the wickedly cool video for their single
You Are A Tourist
take a look: