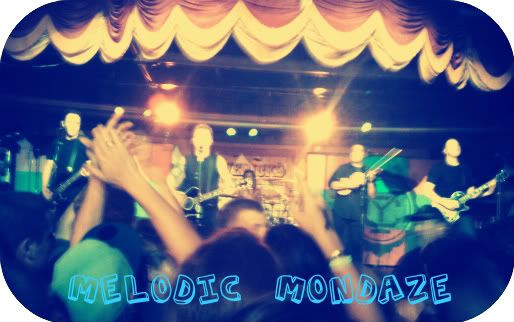 happy monday!! This post is circled around some serious home town love... Saturday night i went to witness one of my favorite band's homecoming show here in Jacksonville. Those faceless gentleman photographed above are none other than the gents of Yellowcard.

The venue was Mavericks downtown at the Landing, my first time seeing a show at this location & i was pretty impressed with it... large, nice acoustics & an adequate bar staff. Son of a Bad Man opened & although i missed part of their set, their finish was solid, i love how they incorporate little quips of well known random songs in with their own. Its unique, & it completely gets the crowd involved. Runner-Runner followed Son of a Bad Man, & i would be lying if i said i enjoyed it, even slightly. I had no idea what to expect from this band i had never heard of, but i most definitely wasn't expecting a crew of guys with gelled spiky hair, weak boy band dance moves & a bubblegum pop sound. Needless to say, i welcomed them with finger gestures & obnoxious shouting. Still can't fathom why YC would bring those chumps on tour.

enough of that... moving on to greater moments -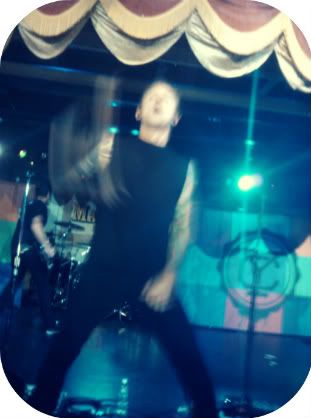 complete shit mobile phone pics... i still love them.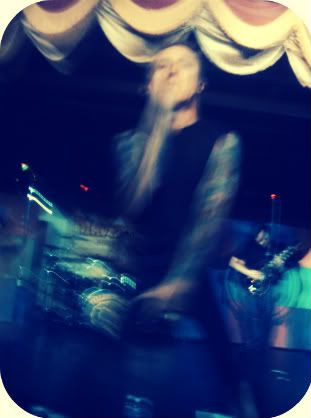 Yellowcard put on a fantastic set. It was amazing, i got completely lost in their music.... my mind was flooded with memories for what seemed like every song. It doesn't seem like so long ago when they were just getting started. I did a lot of growing up with Yellowcard, & have related to most every song lyrically, to me they

are

home. I couldn't help but go back in time, working my way to the front of the crowd & going wild. My feet are, of course, painted with bruises... but, Ryan Key did grab my hand & sing to me. So, it was well worth it, because in all honesty, it was pretty magical.

Below is the full set list.


♥

♥

♥