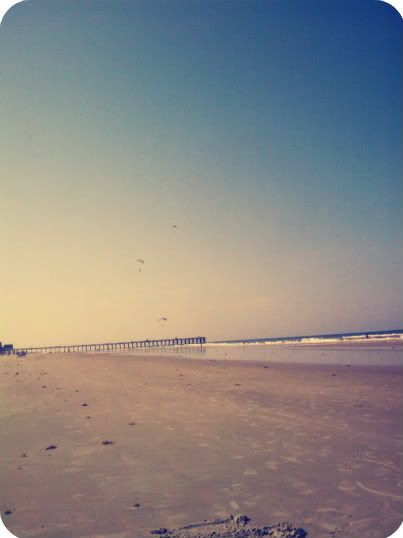 Summer is here ♥ & the Atlantic is

sooo

lovely & warm this time of year!! It felt so good to go visit her, bask in her beauty & feel her salt on my lips. While i was lounging ever so comfortably on a beautiful, sandy Florida beach after a most wonderful long walk along the shore... i was surprised to look in the sky & find company. These people literally made my day brighter, these sky people (as i've named them) seemed magical soaring above & just floating on by. ahem que Modest Mouse here...



Personally, i'm quite positive that i would absolutely freak out at the notion of taking flight and soaring through the sky on a little chair attached to a giant fan & parachute in solitude, yet i found it to be really,

really

cool. Definitely the most magical thing i've laid eyes on lately, & i'm so happy my little cellular device photos came out as good as they did!