i love a good movie, & i loooooove a good meal. Recently, i shared a sweet little date night with my mista... i put together a simple, but delicious meal & escorted him to see The Help with me at our local cinema.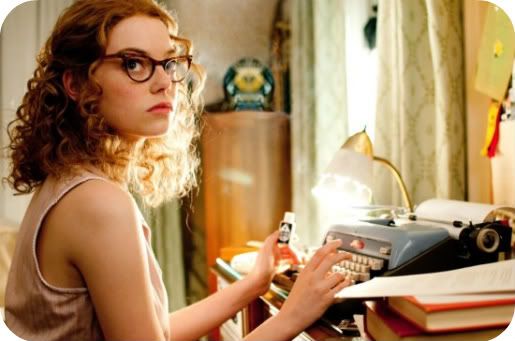 i kind of fell in love with it. It's an
amazing
story set in the sixties in Jackson, Mississippi
[side note: i definitely just spelled out M-I-SS-I-SS-I-PP-I in my head. wow.]
The film is circled around the civil rights movement, & the especially heated division of races in
über conservative Jackson. It's the story of an aspiring (& inspiring) young writer, who along with the help of some strong women, bring out the dirty truth of the harsh & cruel realities of racism in their world.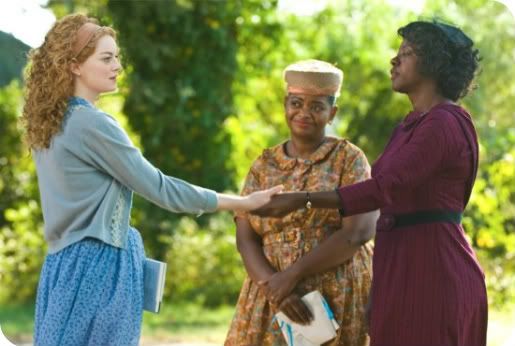 i loved the women in this film. They made me laugh, smile, think, and cry.




i was also particularly fond of the fashion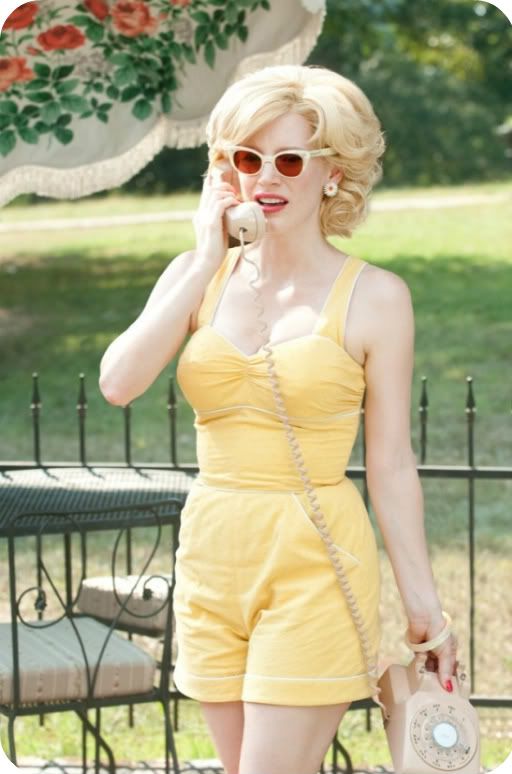 oh, hellllllo sunny yellow rompers poolside while chatting on my lovely rotary phone in my cat eye shades, aren't i just a doll?


I'm officially girl crushing on Emma Stone after seeing this one. It was so great, I even got the book. My fellow & I are going to read it together....
& oh yes, i'm patting myself on the back for making juicy flavorful grilled chicken over a bed of fresh greens, seasonal fruits, nuts & feta cheese for dinner.
pretty fab date night if i do say so myself.