absolutely delighted that i've started a little art project with my favorite vintage buttons.... wall art on the way as soon as i get these stitched ♥
i love this print, though i don't know who is responsible... the colors are lovely & the umbrellas look magical floating through the streets - makes me want to travel to little European villages.
vintage teapots! these just make me want to host endless tea parties... so pretty!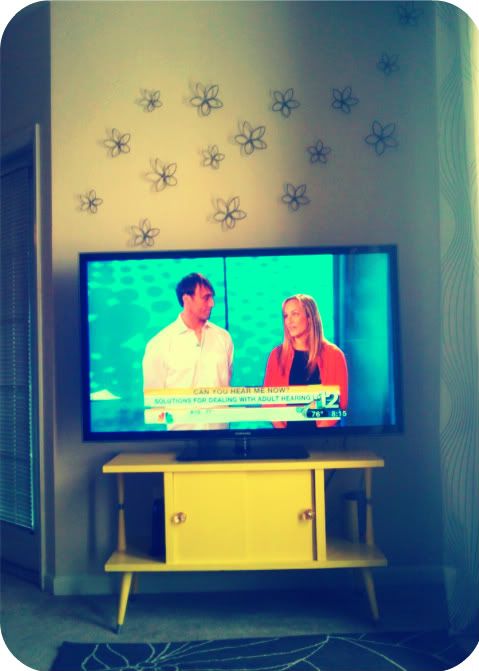 last night i smooshed sixteen holes into my wall to hang these cute flowers over the giant television my mista put in my living room. cell phone pic this morning during the today show...i dig them.
looking forward to trying out this adorable hairstyle styled by elsie cake, learn how
here!
confession: i love browsing the interwebs for lovely images. not only is it inspiring, but it's also incredibly relaxing - especially when i'm lounging on the couch with my favorite little weenie dog. my bday is sunday! eeeep!!