This year we stepped back in time to an era where my mista can fittingly refer to me as toots.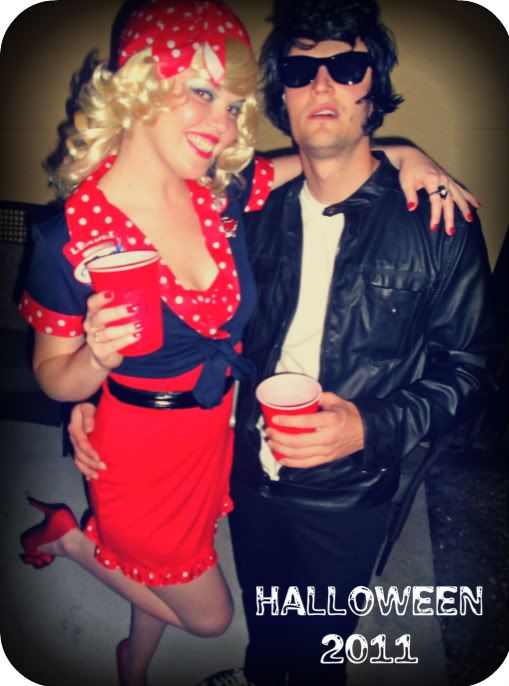 say hello to betty & johnny!
not gonna lie, i really, really loved putting on my blonde wig & this get up.... even more so, i adored getting Jake's costume ready & enjoyed every minute surrounded by him in character as Johnny at the 2011 Hocus Pocus Party.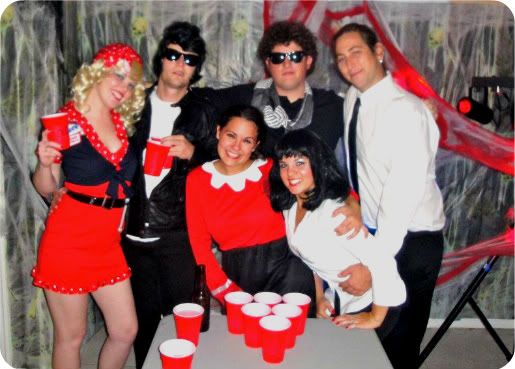 my friends looked pretty damn awesome too!
I can't help but love Halloween... it brings back the happiest memories as a child, teen & adult. I love dressing up, getting into character & being someone else for a night.

I even went to work in this getup, although slightly altered with black leggings & wedges, it was pretty outstanding. Did i mention i was the only one in costume? Hah, Oh & the children i passed out candy to in the evening too really appreciated my efforts. I hooked up some seventh grade girls with a little history lesson on the ladies who went to work during WWII... they didn't know a thing about Rosie the Riveter, but we're really excited to hear about it. I obliged... & felt pretty great about it.