Once upon a sunny afternoon, my charming beau escorted me to a little shop where i fell in love with a vintage Oscar de la Renta scarf, that just so happened to be half price.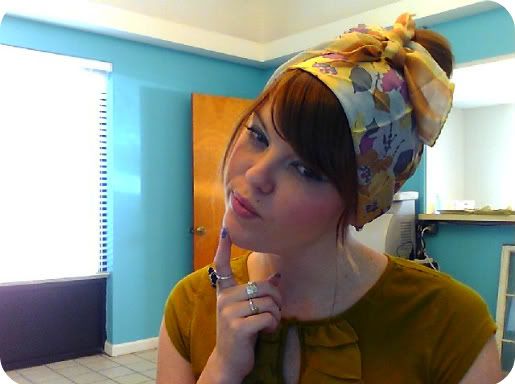 Delighted, I wore it to work one Friday when i was feeling extra bright & cheery. Immediately i was swarmed with all sorts of comparisons to Aunt Jemima. Yes, you're familiar with her sassy syrup dressing your pancakes & waffles on Sunday mornings... Not exactly the look i was hoping to achieve, but that didn't tarnish my love for the scarf or my styling of it.
Upon sharing my pic via a certain social networking site, a friend of mine was left inspired... & took to his pen and paper: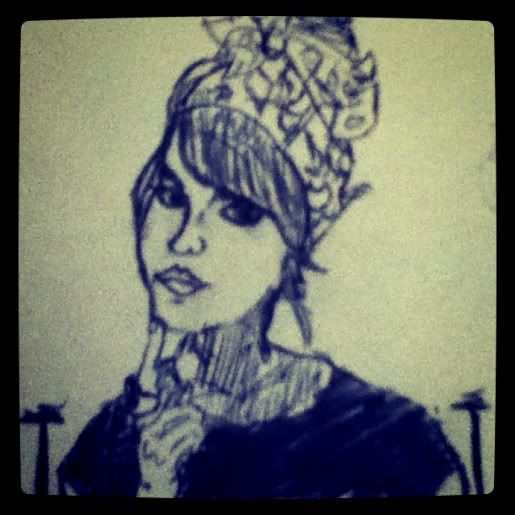 an illustration was born.
it definitely made my day! So, thanks Dave... you're awesome.