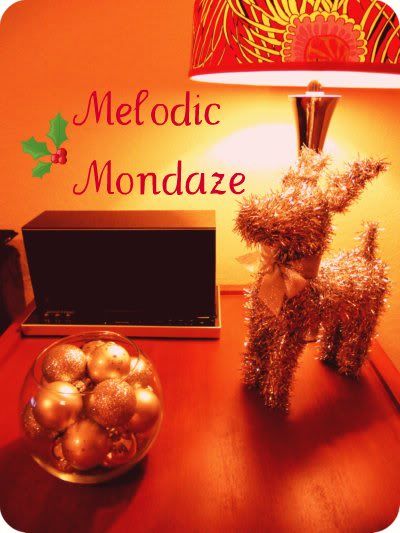 i've owned three Christmas albums in my lifetime. The first being Mariah Carey - Merry Christmas, circa 1994. It was coincidentally the first compact disc i owned. It's still amazing, in fact i listened to it yesterday, resulting in a tweet to Nick Cannon to let him know how lucky he is to get to hear his awesome wife sing carols live this time of year... for me it's a classic that i just love listening to, BUT, i'm getting off track. The second being *NSYNC - Home for Christmas circa 1998... equally awesome Christmas album, not that i'm bias due to a slight obsession with them once upon a time.
SO! It's been over a decade since i broke down & picked up a Christmas album, & a couple weeks ago i simply could not resist & have fallen in love with this golden gem: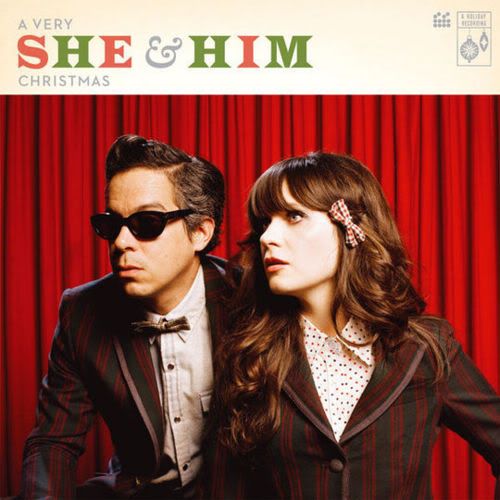 Is it possible for me to have an even bigger girl crush on Zooey Deschanel? Cause I do, big time. Her voice has this nostalgic twang, & she absolutely nails these songs from the fifties. I can't help but love the creativity & quirkiness she puts into everything she does. Props to M. Ward too!! They work great together!
This album is just beautiful, & spreads so much holiday cheer! It literally makes my heart wish Florida had snowflakes.