i spent a few hours out on my chillier than usual patio painting. i started doodling in a new notebook filled with banana pages & became inspired to do a little acrylic to canvas painting.
so relaxing & enjoyable, i'm no highly skilled artist, but i cant help but love the way it feels to create something pretty.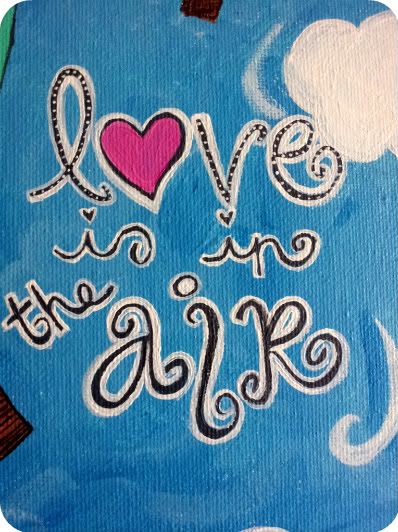 So, this is my little homage to a very special day in January, when my mista floated 4100 feet in the air with me & asked me to spend the rest of my life with him. ♥
i still need to fix the support systems for the balloons, i went a little crazy with the strings & it looks pretty ridiculous.... but, my scaredy-cat fiancé said he appreciated the extra support. how sweet.