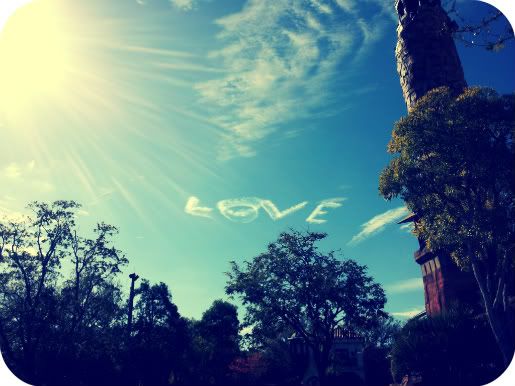 my
boyfriend
fiancé recently took me to the Bubba Gump Shrimp Co. Restaurant & Market in Orlando. nom nom nom....& after forcing him to pose for an obligatory photo of him as Forrest: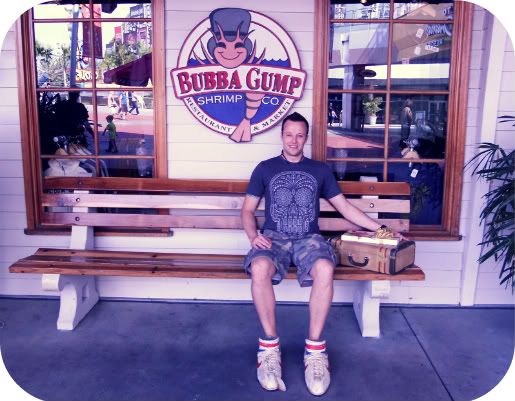 we dined. i feasted on 'Dumb Luck Coconut Shrimp' not only because Bubba always loved this one, but also because i couldn't turn something down that came with cajun Marmalade. yes, it was as delicious as it sounds!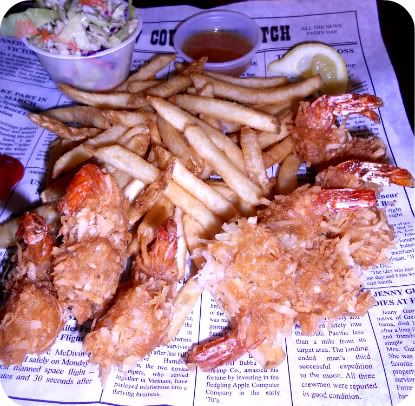 It was a really cute atmosphere, our food came on quasi newspaper with headlines all Forrest related, which was adorable. i'm guilty of really loving that movie & when our waiter turned on the Forest Trivia, i nailed every question as if i was a film buff.
made for such a cute date, i loved it!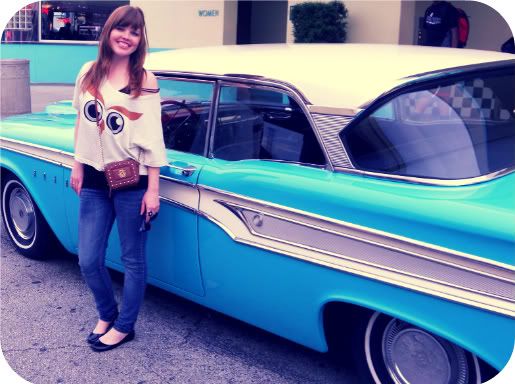 PS i was really excited about the skywriter that day. LOVE LOVE LOVE!