The other night i gave my delightful little four month old weenie, Doogle, a bath. You might think that a pup who cries & jumps endlessly at the edge of the tub each morning while i'm in the shower would enjoy a bath, but you'd be wrong. very wrong.
Exhibit A: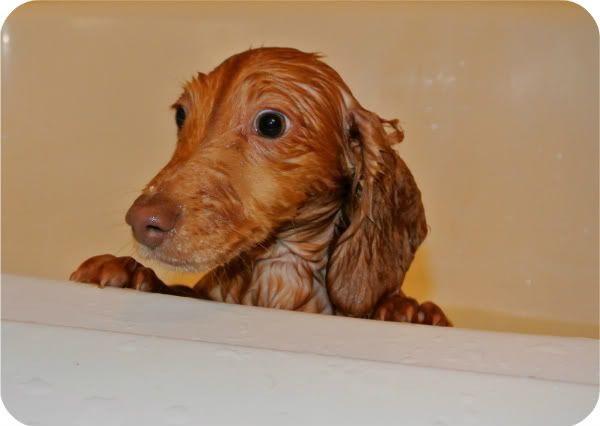 Exhibit B:
Definitely not a happy little weenie.
I wonder, are there dogs out there that actually enjoy bath time? All evidence i've personally discovered leads me to believe that no, those type of dogs do not exist. My dogs work quite hard frolicking after squirrels, chasing lizards & rolling in who-knows-what to smell the way they do & hate when i destroy all their hard work with one scrubbing. I happen to know when Button saw how her little brother was being tortured in the tub she hid from me for ages until i decided to give up. She was not bathed. Button:1 Erin: 0.
Doogle was quite thankful for it to be over, & thoroughly enjoyed being dried. No surprised there. This photo of him totally reminds me of Fievel (from An American Tail...)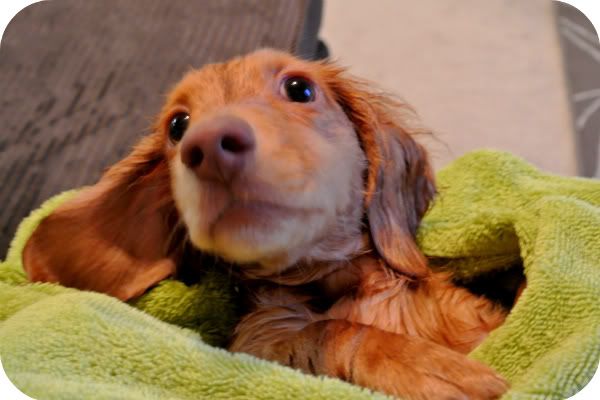 i can't help but be completely smitten with this dog.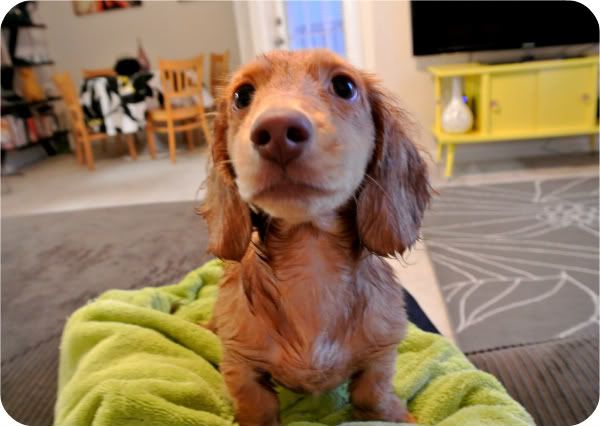 He is the perfect addition to our little family!