hola blog-o-sphere! Guess what!? This girl has decided on her wedding colors!! I'm officially rolling with yellow, gray & mint green. I know typically its usually just two colors, but i'm springing for three. I've got a mental theme down of what i'd like to have, but we still have no date, dress, or venue.
here's some eye catching images that are currently inspiring me: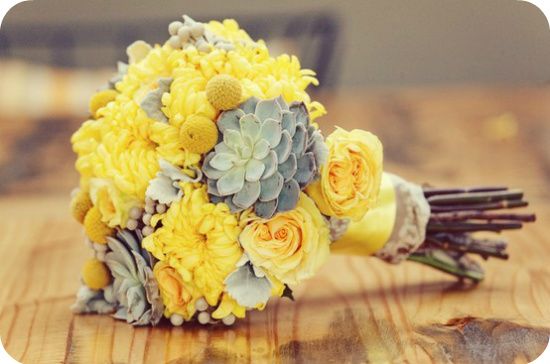 As i mentioned i'm going with yellow, gray & mint green for wedding colors. I want to incorporate succulents into the decor. I'm not so focused on having heavy flowers at the reception, so succulents make an interesting, twist as an alternative. I would love them intertwined in the boutonnieres for the fellas & into my bouquet. Possibly as place settings / favors also.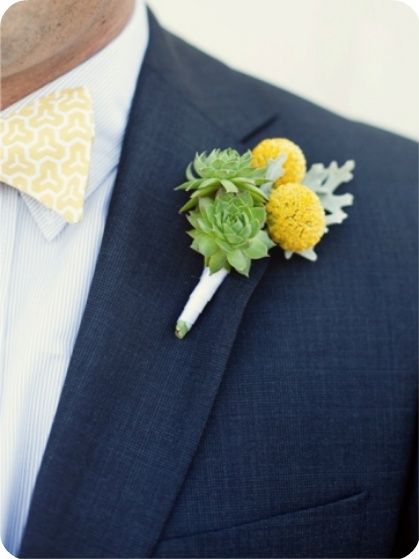 i want to incorporate hot air balloons into our day as a homage to the proposal. Plus they are whimsical & wonderful. This is pretty perfect for our cake display, i love the balloons & the banner, it's completely sweet & adorable.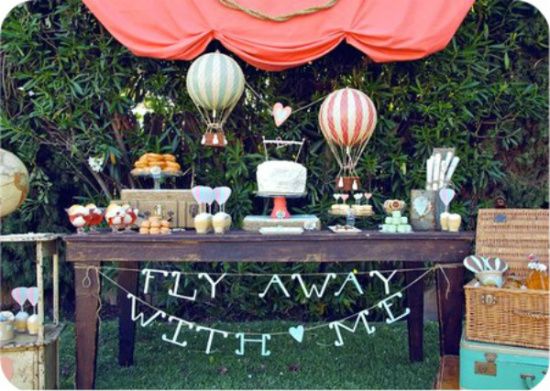 & i definitely want a thumb printing balloon image with a beetle for our guests to stamp & print their names with. I think it's awesome, it's unique & would look great framed in our home.Plus the whole balloon & loving V-dubs thing is kinda rad.
I'm dreaming of an outdoor ceremony. Writing & sharing our own vows in front of the ones we love & surrounded by nature. I'm thinking sunset, but with no date & venue in line these are just thoughts. How perfect is this circle seating arrangement??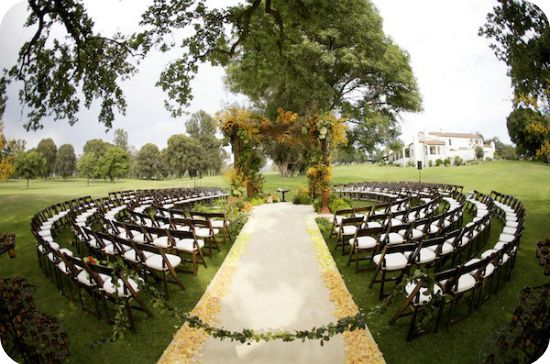 & i'm swooning over this cake:
We've got months & months to sort out the details, but i'm delighted i've got a vision in my head now for when i think of the day we say our do's & i become the Missa to my Mista Dolski.