When I was in high school i met a guy with one of those personalities that just attracts people. He was a big guy, with a big personality. He would go to football games, with his shirt off, showing off his school spirit - his skin draped in bright blue & white paint. Everyone loved it & he was a riot.
I got to know him a little more as the years passed, we shared many mutual friends. He played music, went to the same rock shows as me, & we kept in touch through the powers of the fabulous internet, occasionally stumbling into one another. I barely recognized him when i saw him a couple years ago & he was half the size he was in high school & an avid cyclist. He even opened up to me about his struggles with depression & his bipolar disorder.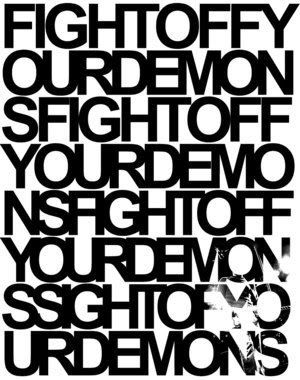 He had demons, like we all do. Only his got the better of him &
yesterday, he tragically took his own life.
I can't imagine what he must have been dealing with to bring himself to that boiling point & my heart absolutely aches for his family, & his close friends who have loved him & stood by him through his trials & tribulations over the years. I can only hope that he is at peace now.
I wondered this morning, as i noted the many mentions of him, adding up on my facebook news feed.... if he knew how many people were touched by him & saddened to learn of his tragic ending. i know i was.