We've been going renoCRAZY & i've decided to embark on a new blog feature showcasing our labor of love... a la 'Project Dollhouse'
it's been two months since we got they keys to the joint & today marks the one month anniversary of us living in the dollhouse! let me just say its been exhausting, exciting & overwhelming all at the same time. Below are some sneak peaks into the dollhouse....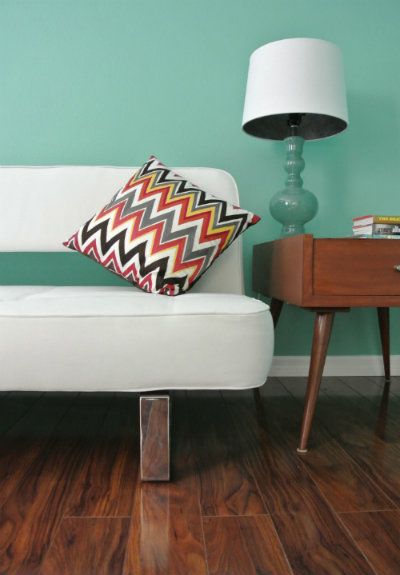 I'm elated to be entering into the decor phase after so much energy in fixing up, replacing, painting, & restoring. How pretty is our new dark flooring!? i love it. it's high gloss & modern, yet completely vibes with my mid-century style. the mista & my daddy-o labored hard on it!!
Today we said a final goodbye to cement floor downstairs & hello to a lovely new texture in our eat-in kitchen & half bath: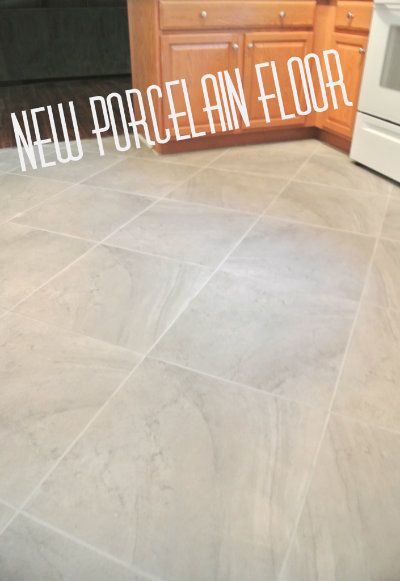 more pics of this space to come once our trim is installed & the floor is sparkling clean! it was literally completed just hours ago. i had initially hoped to have cork flooring here, but after it was placed on back order for a second time, right before my order was intended to ship, & thus delaying it another month - i decided the universe was telling me to go in a different direction. SO i perused some gray porcelain 20X20 tiles & boom! a new happy floor for our feet!
my new favorite room in the dollhouse is coming along swimmingly. our blueprints referred to this room off the entry as the 'sitting room' i'm renaming it the lounge. it was once filled with tile, that was laid poorly & crooked enough to make me question whether the tile was off or the walls.... so happy that's gone. & the walls were a bleak beige hue, & seem much happier coated in 'Indian Ocean' by Behr.
This is the room we spin records in.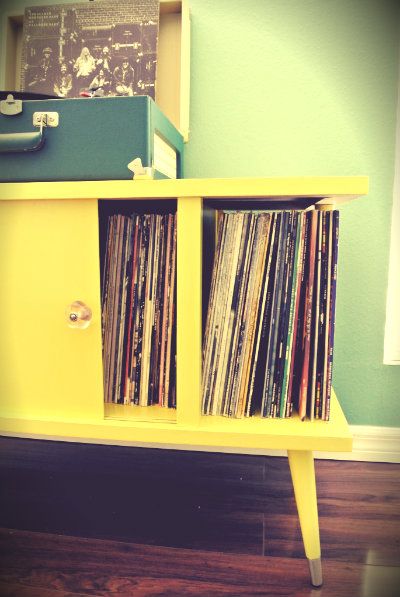 i'm storing all our records in my darling yellow antique piece i refinished last year. they fit perfectly inside the doors & outside, & i couldn't be happier with it.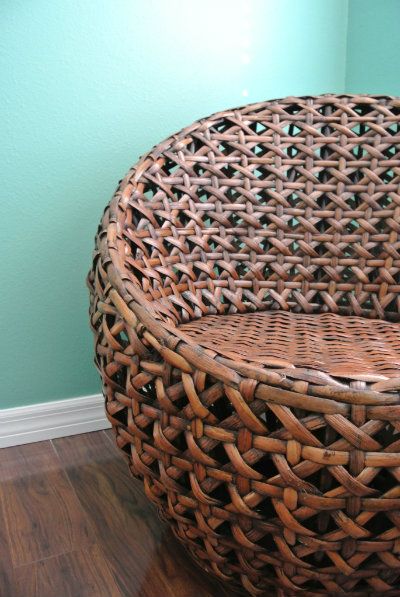 i'm prety well convinced i will be spending massive amounts of time listenin to vinyl, dancing & hanging out, reading, blogging & thinking in this space. i love it. i'm so excited to get my books on the shelves, art on the wall & a rug to finish it off.
of course, my to do list for project dollhouse is endless... but, we'll get there. & i'll be sharing along the way!