A peek inside the lounge, probably my most favorite room in the dollhouse.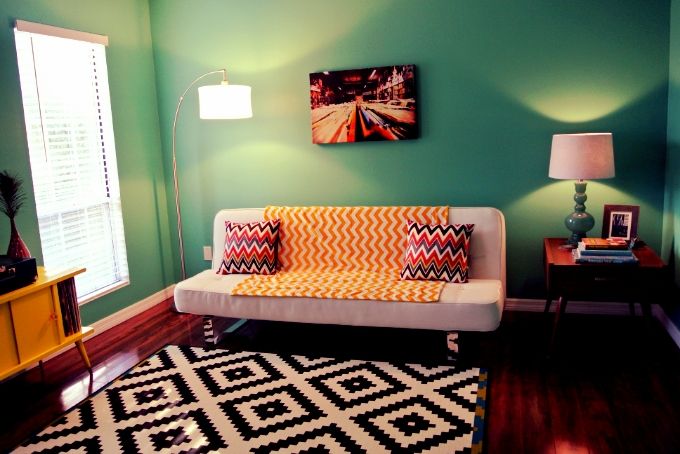 I adore this room for so many reasons, i love that you see it immediately when you enter our house, i love that sunlight cascades through our front facing windows & dances on the wood floors. I love, love, love the colors, various patterns & artwork, & that it houses some of my most cherished items...our record player & vinyl collection, my vintage typewriter, my fav. pieces of mid-century furniture we bought & restored, our hookah, & weenie dog lamp.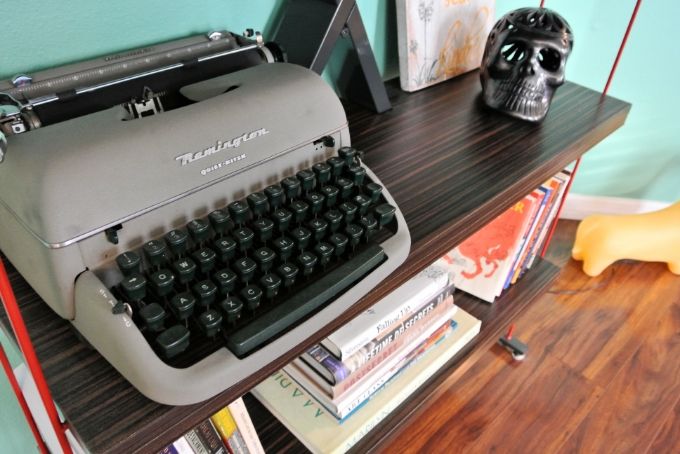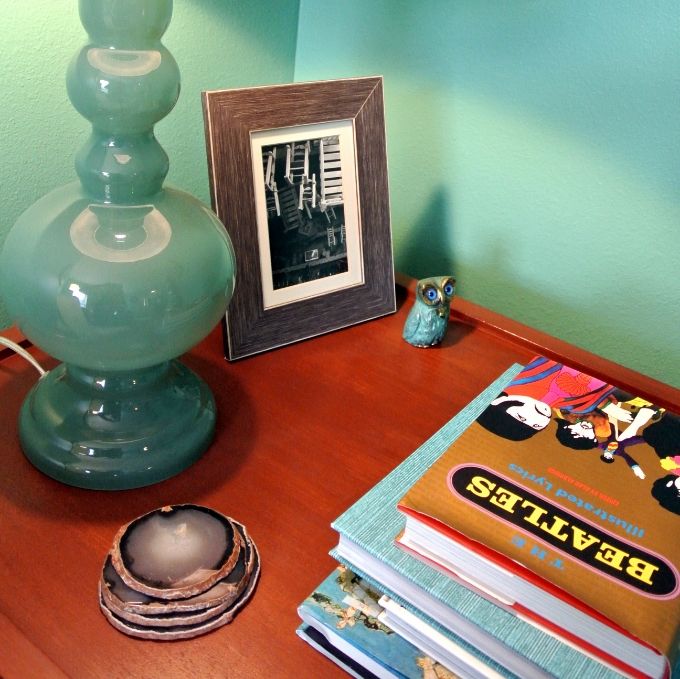 Our weenie dogs love this room too! They love rolling all over our geometric rug & no matter how hard i try, whenever we leave the house, this is where they hang out & wait for us while they sit on the white couch & peer out the window.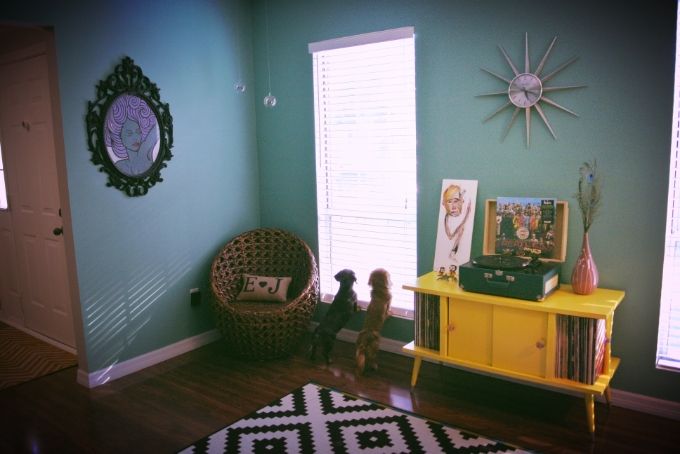 it's hard to imagine, but when we moved in last year, this room was completely beige (yes, beige floor tiles too) & no life at all. changing it & making it our own has been incredibly rewarding!